What We Believe
We believe that the bible is God's Word, and that it is available for us in English today only in the King James Version (KJV) of the Bible, the Authorized Version.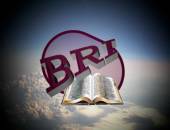 Among its other characteristics, we believe that the bible is pure, is perfect, is given by inspiration of God, and is profitable for doctrine, for reproof, for correction, for instruction in righteousness: That the man of God may be perfect, throughly furnished unto all good works.
We believe that any statement of faith written by man would fall short of perfection, (in the least by highlighting certain portions of God's Word at the expense of other portions), and would thereby inevitably lead to error.
Accordingly, we defer entirely to God's Word as our sole and complete Statement of Faith.
We believe that Jesus prayed for unity in his body, the church, in similitude to the unity that he shared with his father.
We believe that sound doctrine unites believers in Christ, that false doctrine divides people from Christ, and that conflicting doctrine disrupts unity and fellowship in Christ.
We believe it is important to rightly divide the Word of Truth.
We encourage all who visit our website to be like the men of Berea - that is, to receive the Word with all readiness of mind and to search the scriptures daily whether these things are so.